REFOCUS | 25 Days of Devotions for Christmas & Advent
Buy 10 for $3.99 each and save 20%
Description
What do you do when people tell you the same story they've already told you, like, 20 times? You tune them out, right? Maybe you laugh where you know you're supposed to laugh. But for the most part, you're kind of over it. For many of our students, the Christmas story has the same general effect. They've heard the story so much that they've lost their sense of awe and wonder.

ReFocus is your chance to change this.

ReFocus, a 25-day devotional book perfect for Christmas and/or Advent, will help your students re-discover the overwhelming joy in the Christmas narrative. Utilizing daily devotions, teens are guided to re-focus on the story of Jesus' birth. They'll prayerfully consider how they feel, and look for concepts that seem fresh, or meaningful to them.

ReFocus features:
• 25 daily devotions to get you ready to celebrate Jesus' birth
• Special bonus Family Devotions included for Christmas Eve and Christmas Day
ReFocus is ideal for:
• Christmas/Advent
• Helping teens grow deeper in their faith
• Early gifts for students from youth workers or parents
Specs:
• Page Count: 34
• Format: Soft Cover
• Author: Andy Blanks
You Should Know:
This item is bulk order friendly.
---
Got questions? Experience our world-class customer care. We love helping you. || locate our LIVE CHAT feature to chat with us || or call 888.969.6360
Resources Previews, Samples, and more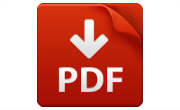 Look Inside
Download this sample and check out the incredible content included in the REFOCUS Christmas & Advent student devo.

Flip Through The Pages
Flip through the pages of the REFOCUS Christmas & Advent student devo. We think you'll love it. And your students will too :)