on Sale
Consider This: A Youth Minister's Guide To Longevity
Regular price
$9.99
$7.49
Description
To say that youth ministry can be challenging is an understatement. Few callings have as many variables. Discipling teenagers is tough enough. But what about the dynamics with the staff and leadership of your church? What about the challenges of engaging with your students' parents? And let's not get started on the way that ministry impacts your family. Youth ministry is not for the faint of heart. Especially if you're just getting started.
Which is why Consider This is such an important book.
In Consider This: A Youth Minister's Guide To Longevity, Chris Trent, a youth ministry veteran, passes along decades of hard-earned advice and wisdom. Chris is a firm believer in the value of ministry mentors. And in Consider This, he mentors you, the reader.
Consider This is packed with practical, insightful wisdom on how to excel at being a youth minister, such as:
• Establishing and maintaining boundaries
• Communicating well with students
• Practicing professionalism
• Establishing a great relationship with your pastor
• Getting and staying organized
• Recruiting Leaders and Volunteers
• Involving your spouse and kids in ministry
• And much, much more
More On Consider This:
Consider This is ideal for:
• You!
• New youth ministers
• Experienced youth ministers mentoring someone just getting started
• Veteran and Volunteer youth ministers
Specs:
• Page Count: 130
• Format: Soft Cover
You Should Know:
• Foreword By: Andy Blanks
• Consider This works great as a mentoring/training tool.
• Consider This is a super-practical read. Sample it below.
This item is bulk order friendly.
---
Got questions? Experience our world-class customer care. We love helping you. || locate our LIVE CHAT feature to chat with us || or call 888.969.6360
Resources Previews, Samples, and more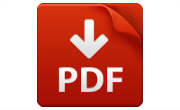 Look Inside
Download this sample and get an up close look at Consider This.

About The Author
Chris is the Middle School Minister at Johnson Ferry Baptist Church in Marietta, Georgia. He is a veteran youth pastor, ministry mentor, conference trainer, and curriculum author – not to mention an amateur magician and an avid Disney fan. He and his wife Wendy live in Marietta with their two children.
AUTHOR VIDEO
Listen to author, Chris Trent, share his heart behind the content in Consider This.
Click image to preview.