on Sale
YM360 8th Grade Promotion Pack
Regular price
$21.98
$16.99
Description
The Middle School Promotion Pack has two great resources to welcome student into your High School ministry.
Tracing the Thread: A 52-week journey through the story of the Bible
This is an awesome daily devotion for teenagers which teaches them the big-picture story of God's Word. More than that, it helps them trace the thread of the Gospel through the narrative of Scripture. Tracing The Thread is full of awesome tools to help your students know God and His story.
Freshman: A 30-day devotional
Your teen's freshman year marks their first time for every high school experience: your first day, your first football game, your first pop quiz, and even some of your first major temptations. It's also a year filled with some really important questions: How can you make wise choices? How can you create good habits? How can you make faith a priority, not just another "thing" in your life? This devotional is designed for the Freshman.
Resources Previews, Samples, and more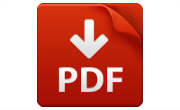 Look Inside: TRACING THE THREAD
Download this sample and check out the incredible content included in the Tracing The Thread student devo.

Flip Through The Pages: TRACING THE THREAD
Flip through the pages of the Tracing The Thread student devo. We think you'll love it. And your students will too :)
Look Inside: FRESHMAN
Take a look inside Freshman for a preview.
Author Video: FRESHMAN
Hear a quick word from author Lars Rood about this entire devotional series: Freshman, Sophomore, Junior, Senior.